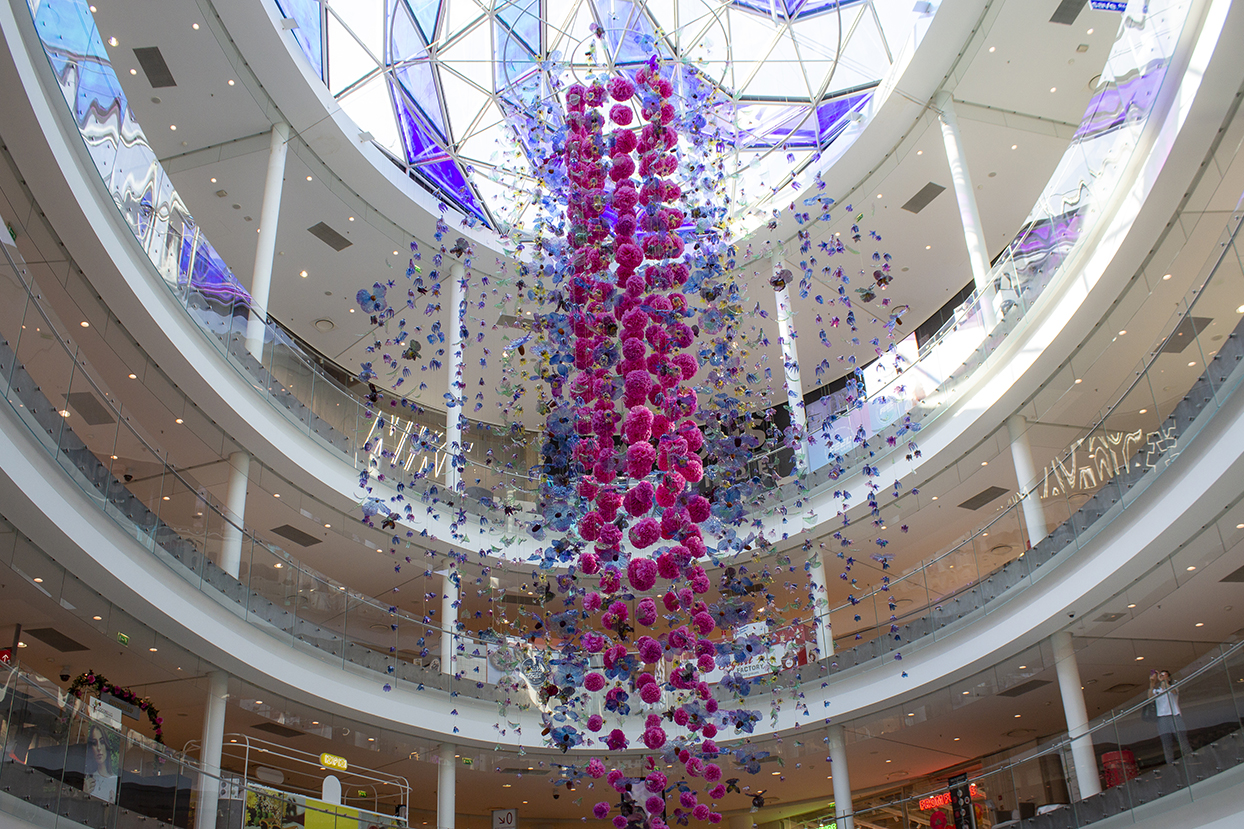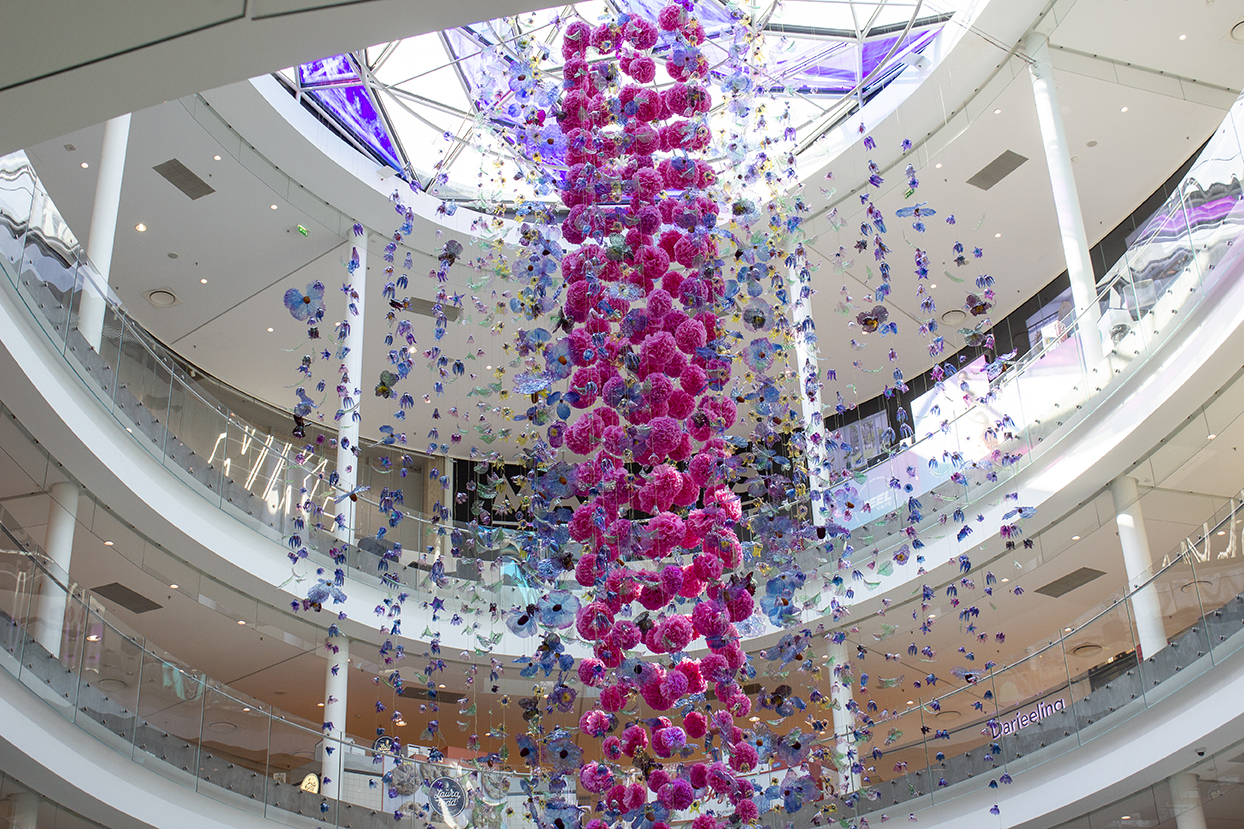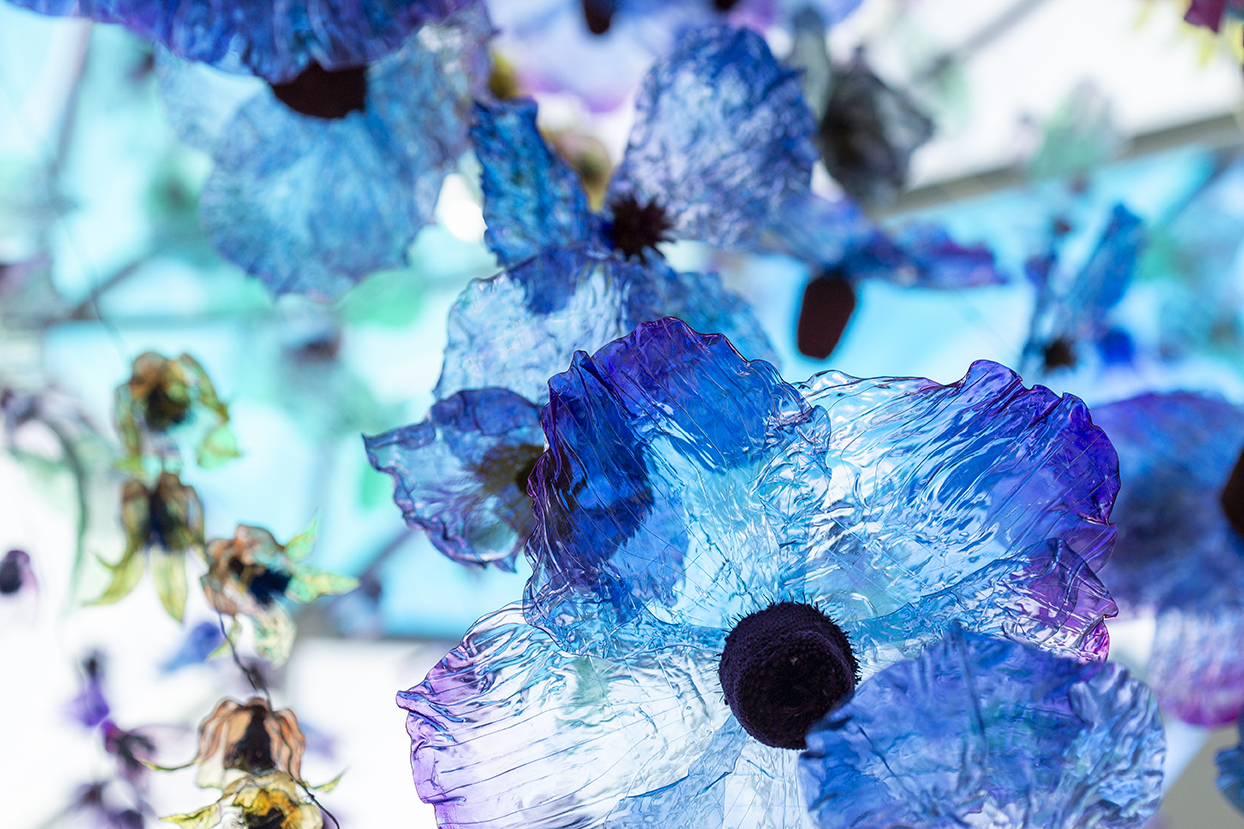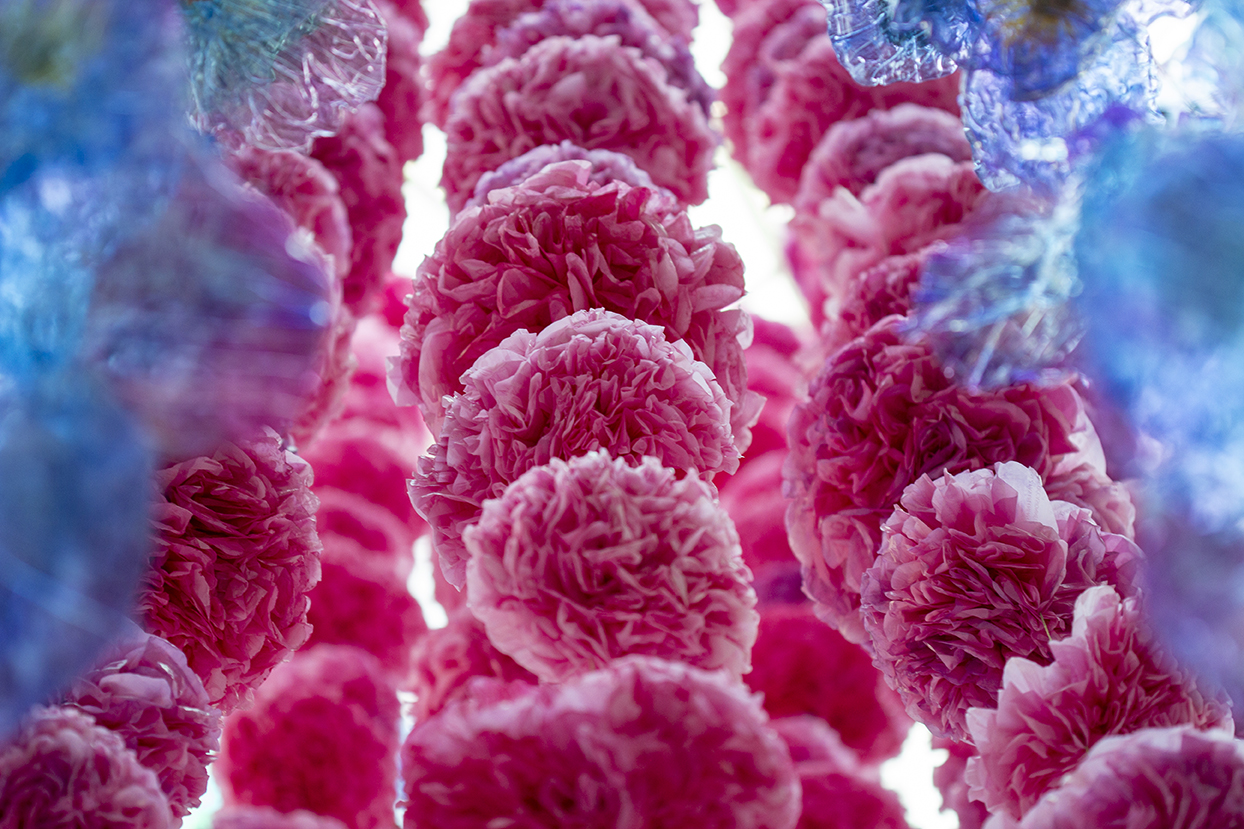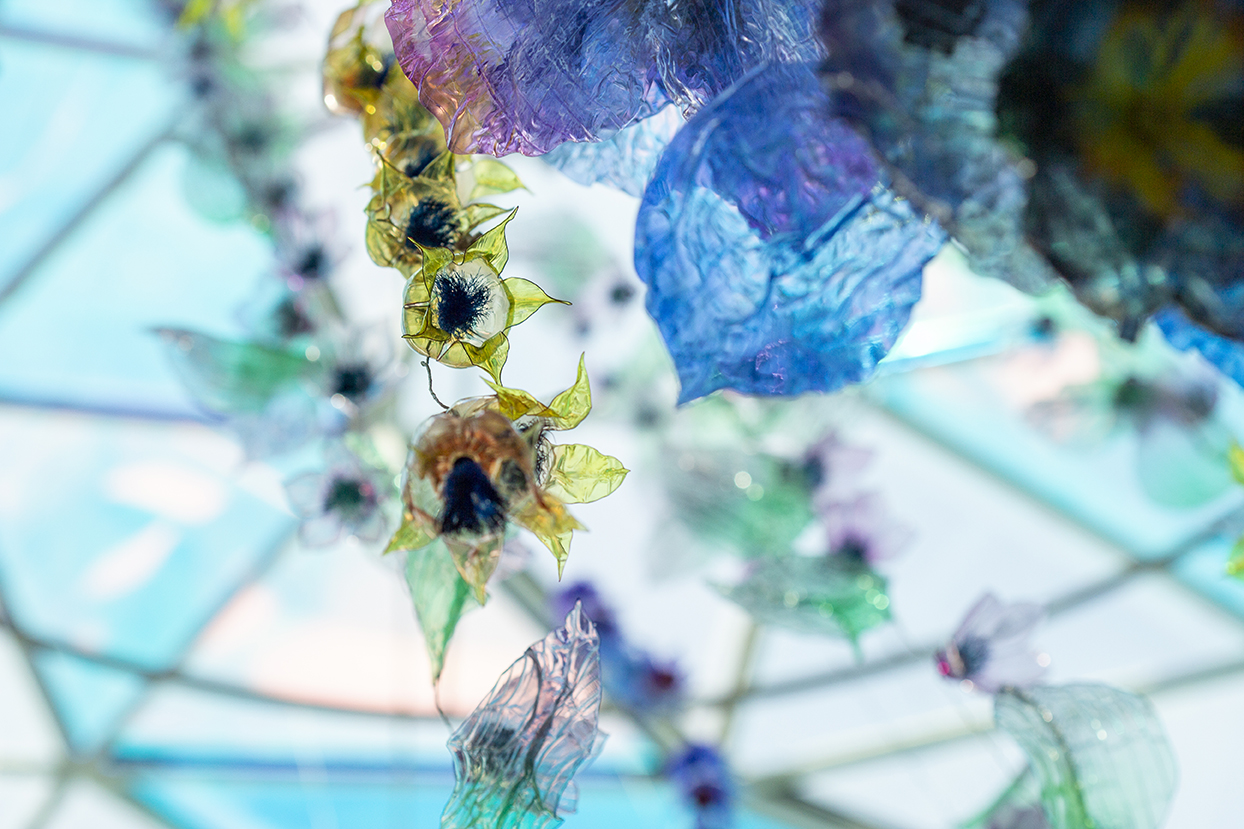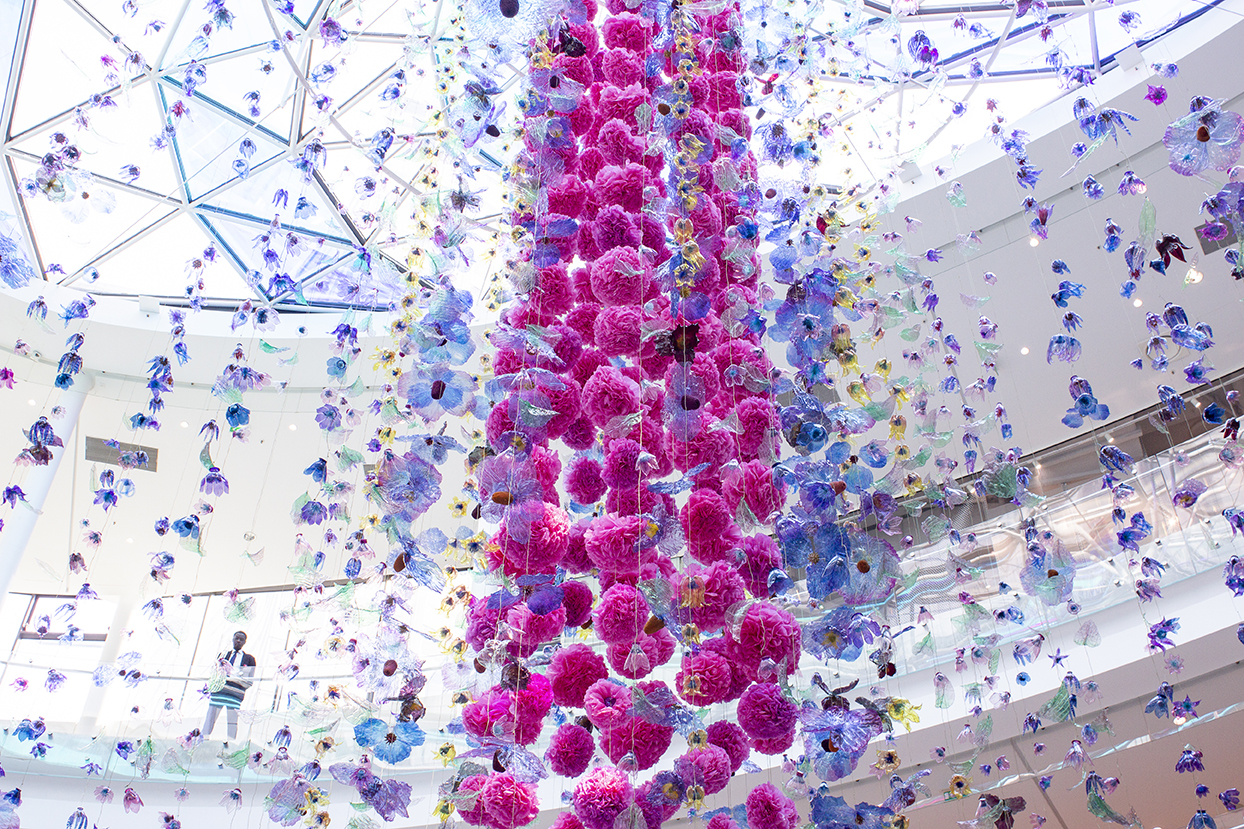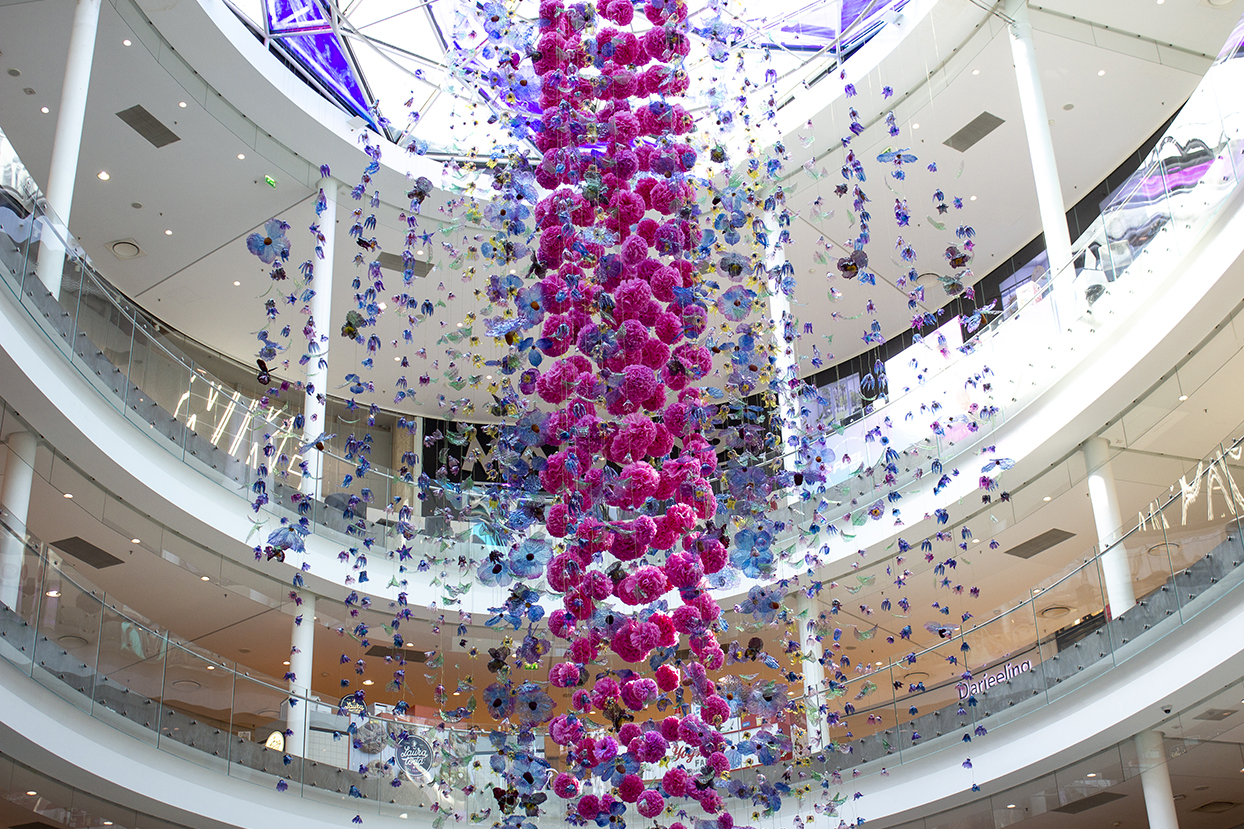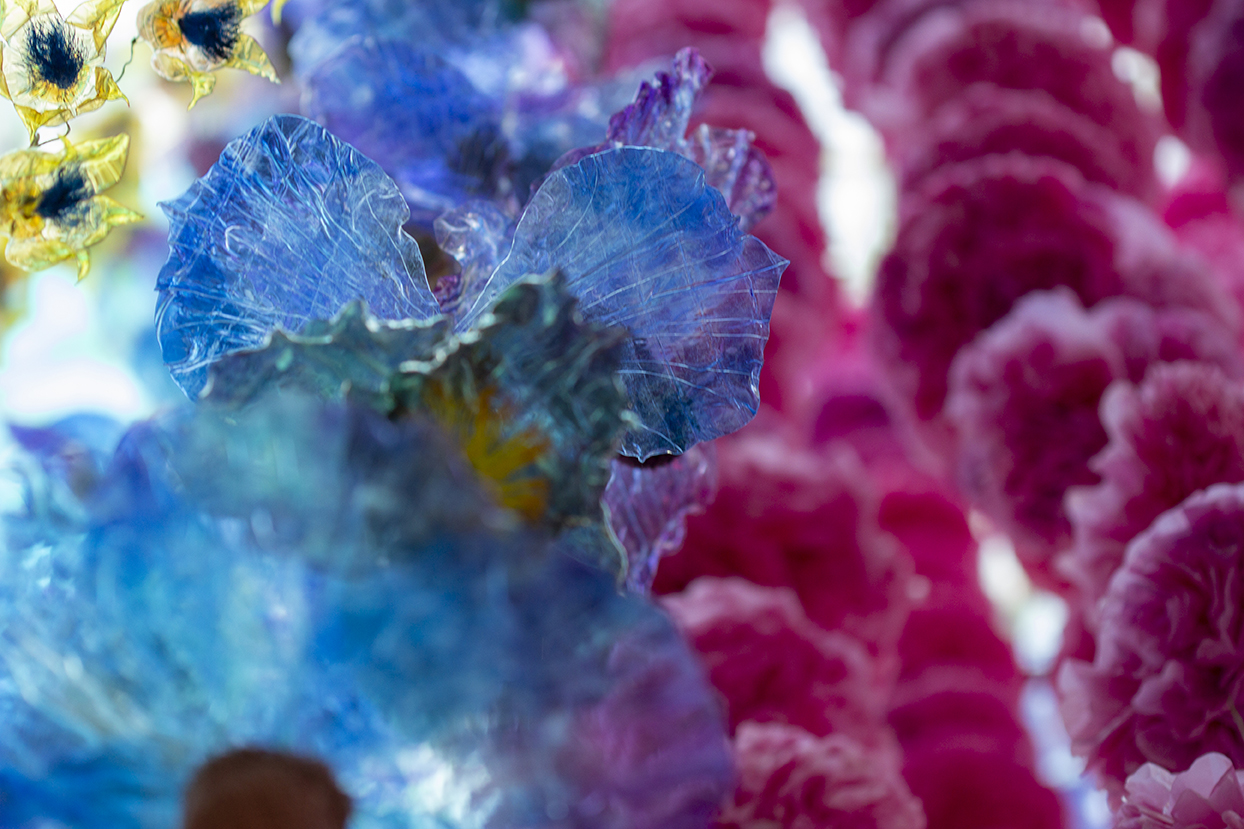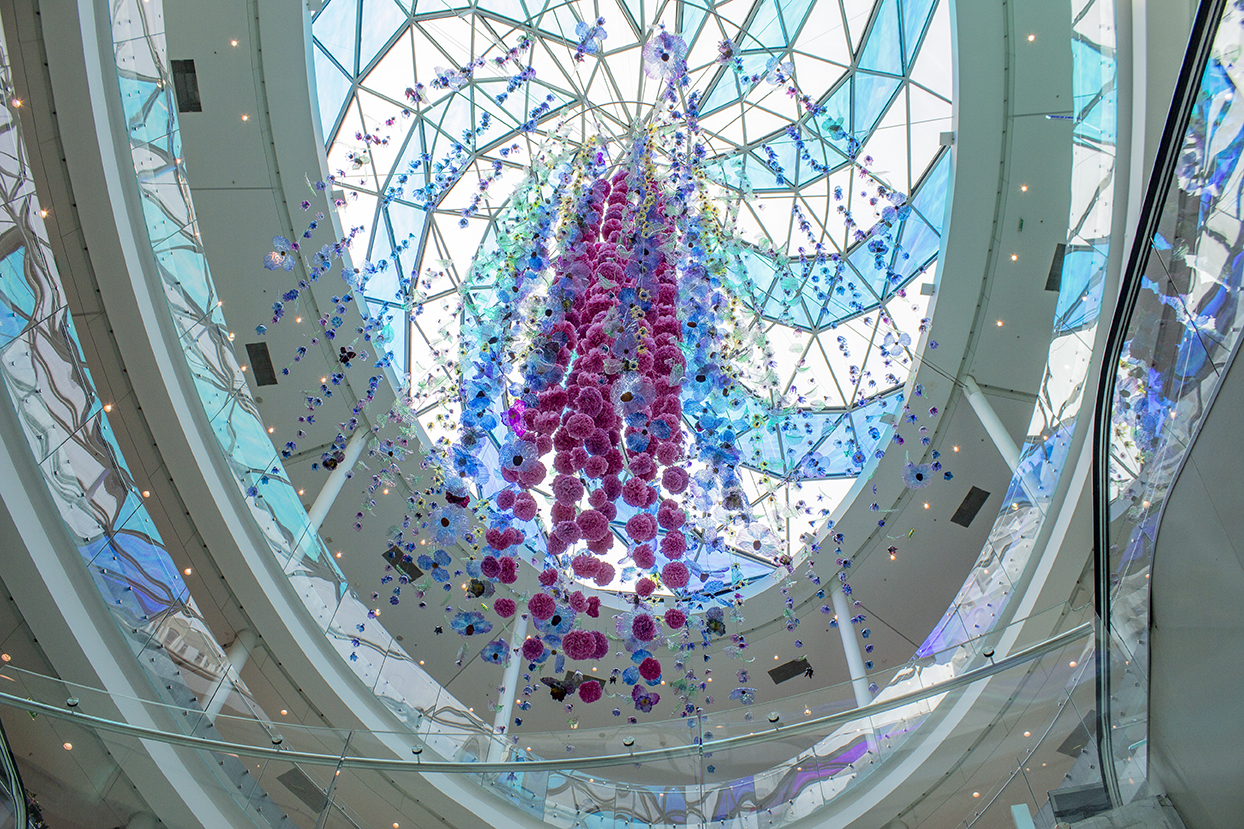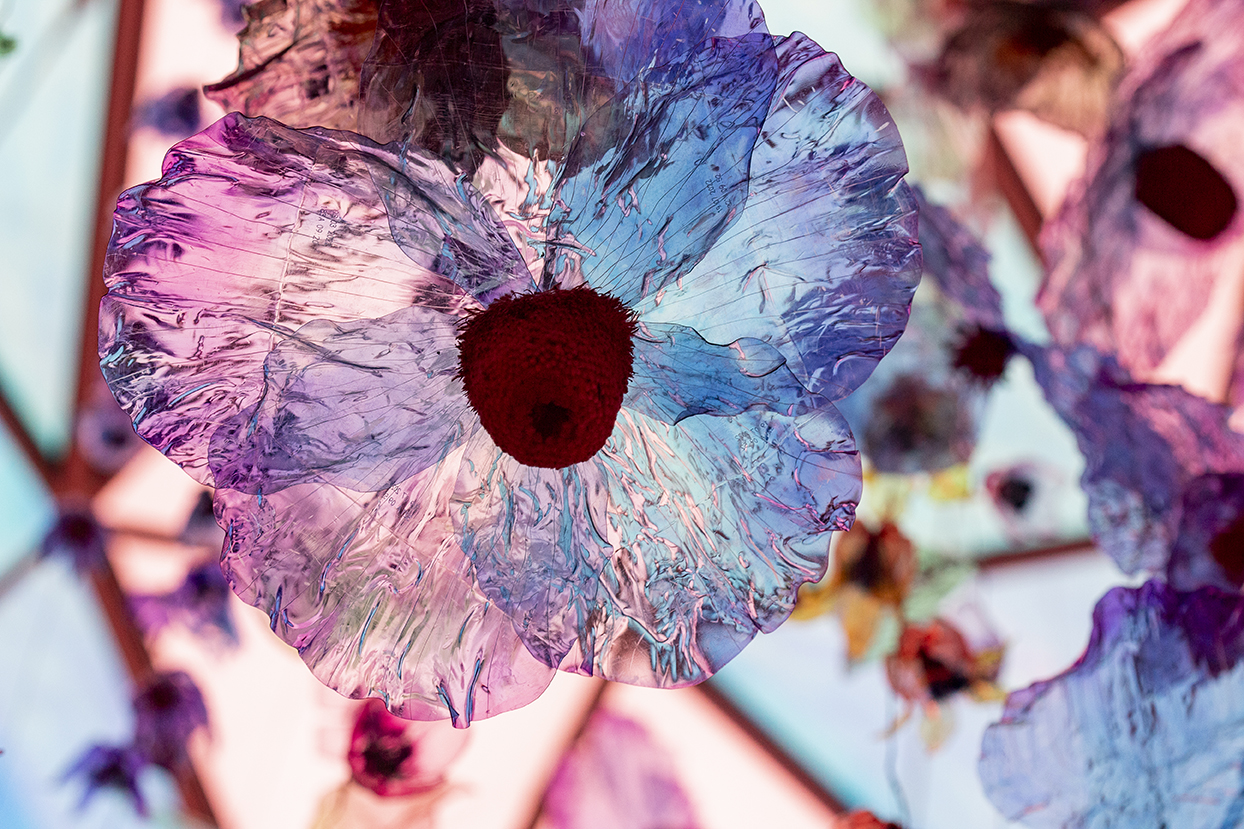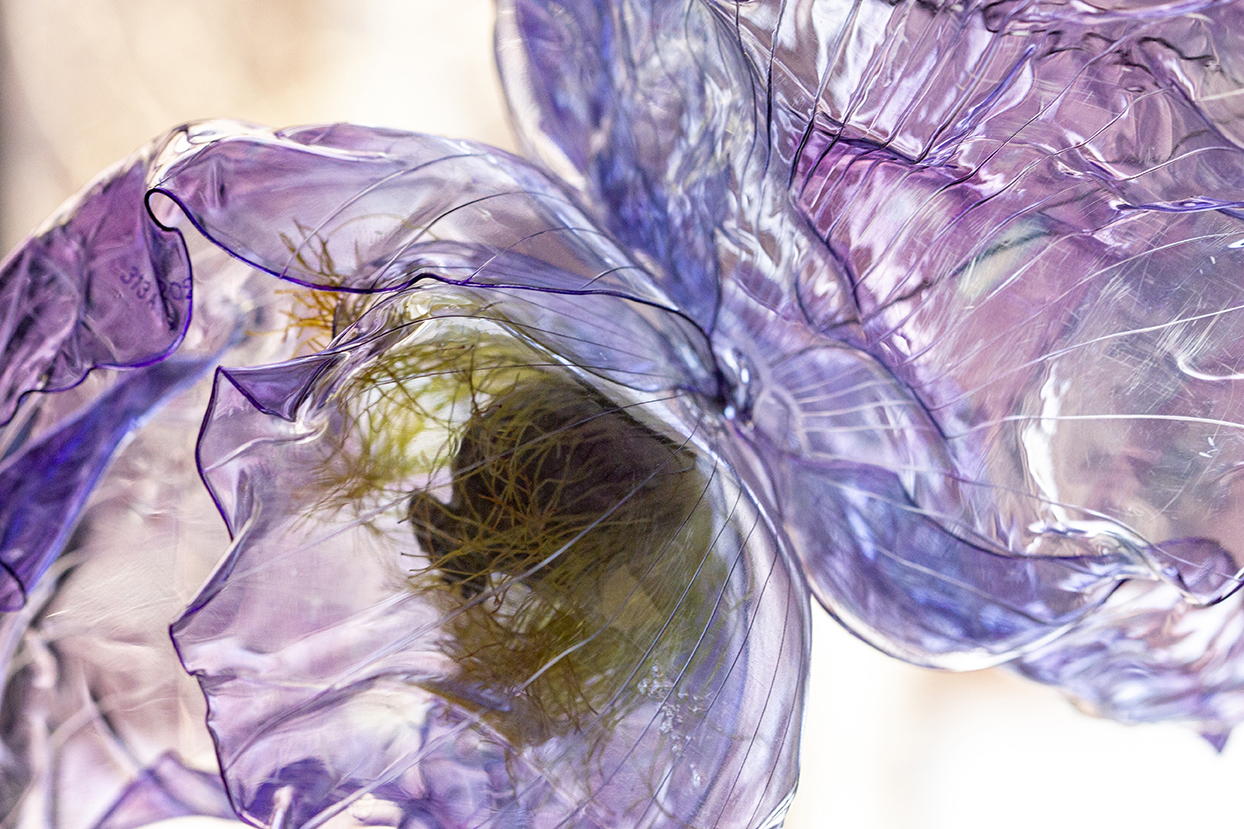 'BOTTLES AT SEA' ('LES BOUTEILLES A LA MER'), Beaugrenelle Shopping Centre – Paris
William Amor, guest artist at the Beaugrenelle Shopping Centre in Paris, has created a floral work entitled 'Bottles at Sea', on view in the centre of the Atrium from 7 April to 30 June 2022.
The result of collecting 10,000 discarded plastic bottles since the beginning of January 2022, and of the painstaking, dedicated work of the upcycling artist, this exhibition invites the public to contemplate the issues of plastics pollution and recycling.
These bottles from the sea were collected by the general public, and are transformed and infused with poetry by William Amor, creating the effect of a floral rain shower, that plays on a wide variety of different decorative effects, colours and transparencies.
A second work, which was created using messages written by the public and by schools, is also on view and will be sold at auction in aid of the Les Bonnes Fées (The Good Fairies) charity on 23 June 2022.
This work is an installation reaching over 13 metres in height and 7 metres in diameter. It embodies William Amor's artistic approach and the element of poetry he brings to his work, and symbolises pollution and the impact Mankind has had on the environment, but equally conveys a sense of hope for a world free of pollution.