BALMAIN X William Amor – Paris
Commissioned by Maison Balmain for its spring-summer 2024 collection by Olivier Rousteing.
William Amor designed two pieces of structured jewellery based on his take on the garden rose. These two pieces were created from transforming reclaimed waste or reused objects, such as a oil bottle, water bottles, synthetic fibres, rope and a fishing net.
These two pieces can be worn like jewellery, organic structures made out of brass ornamented with roses sculpted by William Amor. Both pieces were embroidered by the Balmain atelier for its shorts and bustier set in Balmain's spring-summer 2024 collection.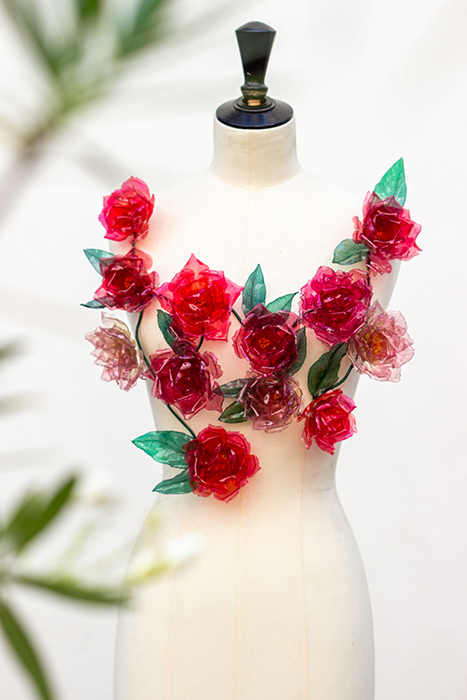 Crédit vidéo Balmain Paris
William Amor, Valérie Henry, Rémy Jarnoux, Marion Le Bellec, Anais André and Emeline Gaillochon